Hi! I'm The Avenger GT-EV, an electric vehicle designed by Chad Sinke.
VW Beetle chassis, fibreglass body,
advanced electric powertrain.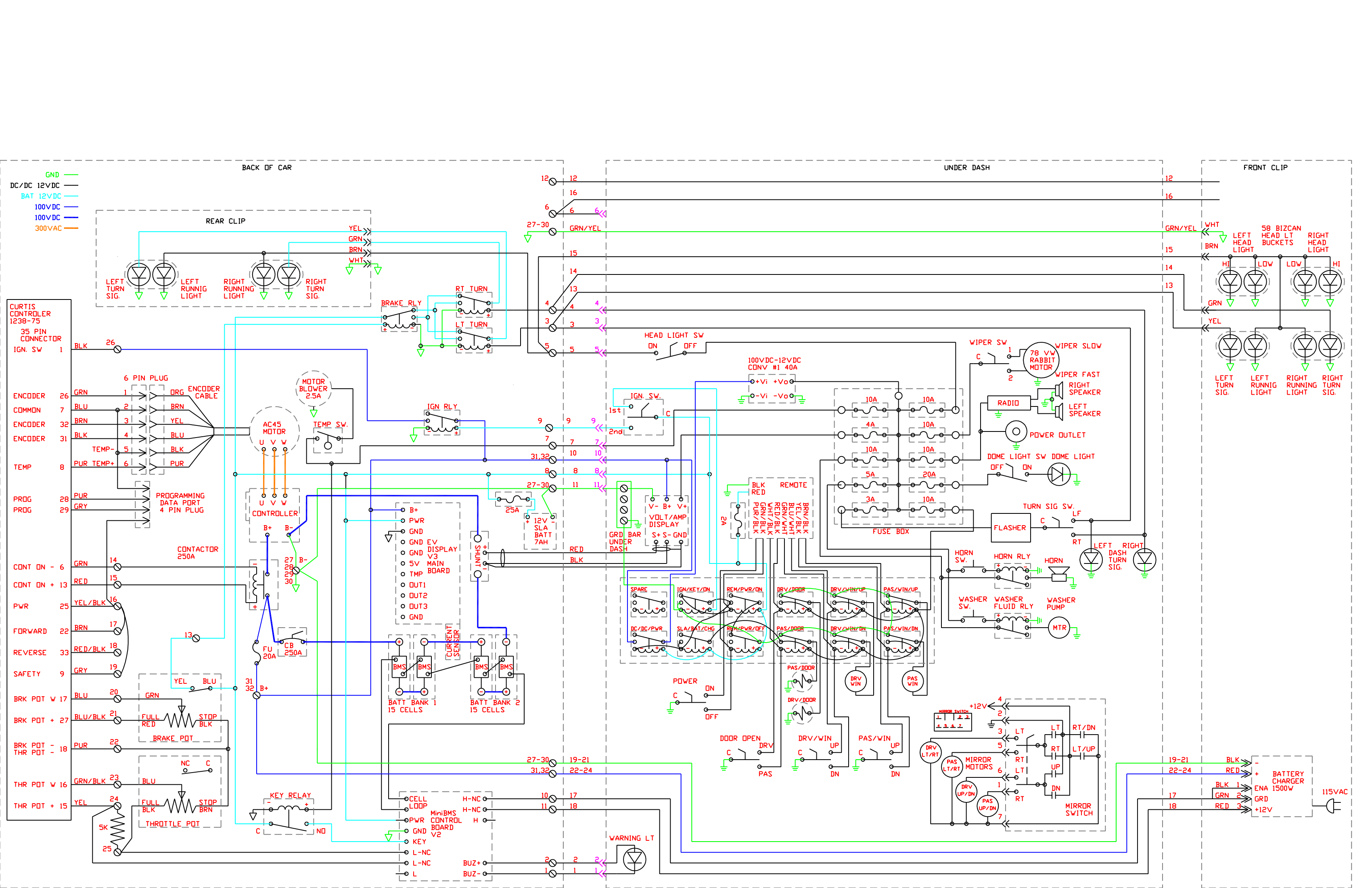 Body:
Vintage 1960s Avenger GT Kit Car by Fiber Fab
Material - Fiber Glass
Windshield - 1966 Chevy Corvair
Back Glass - 1965 Ford Mustang Fastback
Side Glass - 2006 Chevy Tahoe Rear window power regulators, with custom fitted lexan windows
Head Lights - 1958 Chevy Biscayne Buckets, with sealed beam to H4 conversion kit and LED Bulbs
Windshield Wipers - 1978 VW Rabbit custom fit to Avenger GT Body
Seats - Custom made fiberglass bucket seats
Dash - Custom gage package
Interior - Custom made
Remote - Remote Keyless Entry, Remote Ignition, Remote Power Windows
Chassis:
1967 VW Beetle Swing Axle
Transmission - 1967 VW Beetle Manual 4 speed Trans-axle (with clutch removed)
Wheels - 1980s Chevy IROC-Z Camaro
Brakes - Regenerative Dynamic Braking with Upgraded Hydraulic Front Disc Brakes
Power Plant:
Motor - Electric, HPEV AC-31 Brushless - 3phase motor, 70hp, 130ft/lb of torque
Controller - Curtis 1238 EV OEM controller, 550amps, 105volts
Batteries - CALB, LifePO4, 12Kwatt, 90-40Ahr batteries, configured into a 100v, 120Ahr Pack
Battery Management System (BMS) - CleanPowerAuto Mini BMS V2
SOC Meter - CleanPowerAuto EV Display V4 with Bluetooth Communication
Battery Charger - Unidyn 1500W, 120-240v
Charge Time - Full charge in 7h on 240v, 9h on 120v
Specifications:
Weight - 1500lb
Top Speed - 85mph+
Acceleration - 0-50mph in 10sec.
Range - 50miles @ 50mph.